Work 4

Monotype prints #1

—
Sealife



Anglerfish (private collection)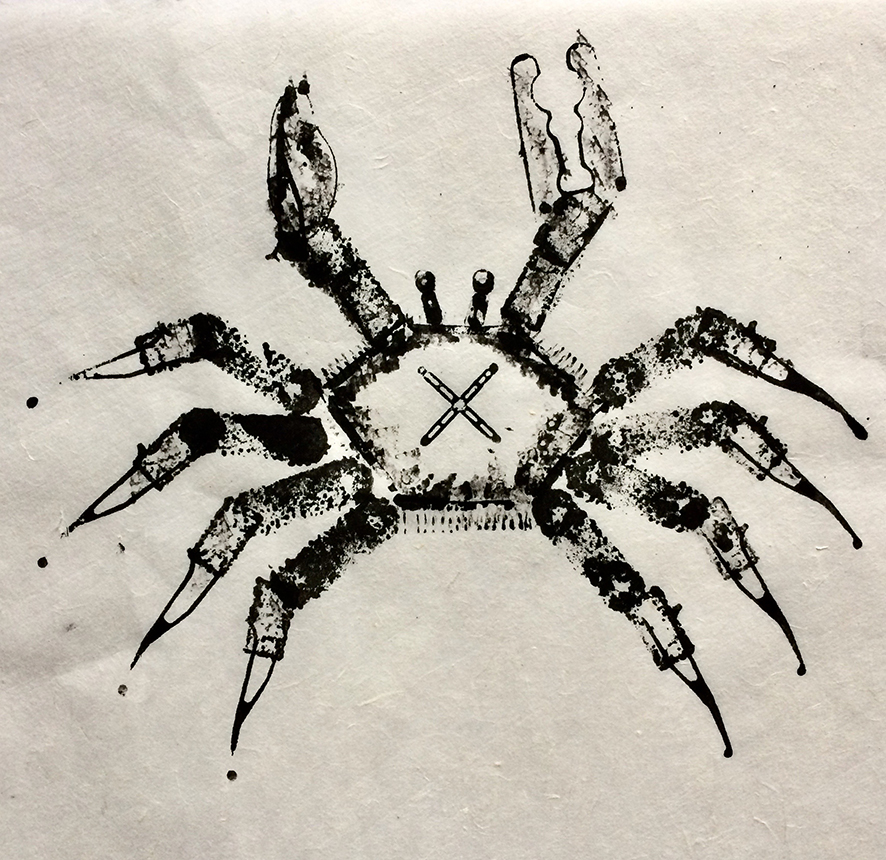 Crab (private collection)



Hatchet fish (private collection)



Scorpion fish



Chaetodon, Butterfly fish (private collection)



Zeus Faber (John Dory)



Zorroctopus



Hippocampus (private collection)



Shrimp (private collection)



Conus



Charonia tritonis, Triton's trumpet (private collection)



Lambis lambis (Spider Conch)




Jellyfish #6



Jellyfish #4









This series of prints are made from plastic debris found on beaches.
Through this graphic exploration of the use of debris which hopes to draw attention to the issue through figurative representations of sealife – a more concrete way of putting the focus on the fantastic creatures whose lives are at stake. Each unique print is made on handmade or Korean paper using a variety of plastic pieces.


Cette série d'empreintes est faites à partir de déchets plastique trouvés sur des plages. Par cette exploration graphique autour de l'utilisation des déchets, j'espère attirer l'attention sur le problème à travers des représentations figuratives de la vie aquatique – une manière plus concrète de mettre l'accent sur les créatures fantastiques dont la vie est en jeu. Chaque impression unique est faite sur du papier fait main ou du papier coréen en utilisant une variété de morceaux en plastique.